The Patio Place
Bistro, Wine Bar, Crêperie

Have a special occasion? We have crepe cakes! Lemon mousse, chocolate mousse, gluten-free (buckwheat) or sweet crepes…add fruit…A Cake for all celebrations! Click Here for More Info

Welcome to The Patio Place a fresh service wine bar & eatery offering a menu full of eclectic global tastes and drinks with a whole lot of atmosphere for locals and visitors to enjoy.
We thrive on a philosophy that features UNIQUENESS. Whether you are looking to relax after a workout, grab a quick lunch, appreciate a dinner out, enjoy a happy hour or late evening get together with friends or have an afternoon sweet snack with coffee/tea – we are the place for you!
The menu is inspired from different countries' specialties and appeal to a diverse clientele.  Our sweet and savory crepes are filled such as fresh and seasonal ingredients. The other menu items such as delicious different salads, soups, shareables and non-crepe plates offer something for everyone! When it comes to creativity we don't stop with food.  Asian inspired Bubble Tea, Locally roasted coffee, diverse bottled sodas, international wines, beers and French inspired hard cider.
The mission is: to offer efficient and friendly service in an inviting atmosphere with excellent, interesting food and drink, provide a rewarding place for employees to work with a sense of family, and give back to the community through the local schools, scholarships and events.
"When we opened we were a fresh service restaurant where you browsed the menu, ordered and paid at the counter… picked your favorite seat… and we took care of you from there. BUT… we listen to our customers – and by popular demand we have changed to a FULL SERVICE restaurant. So come on in — grab a menu in our lobby, pick your favorite seat and we will be right over to serve you at your table while you relax and enjoy our environment. It is important to us that you know you are free to stay as long as you like… that is why we will provide you with your bill – and you can pay at the counter only when you are ready to leave. View our open kitchen while you are inside!".
Brunch at The Patio Place!
We now serve brunch Saturday and Sunday 8:30am-3pm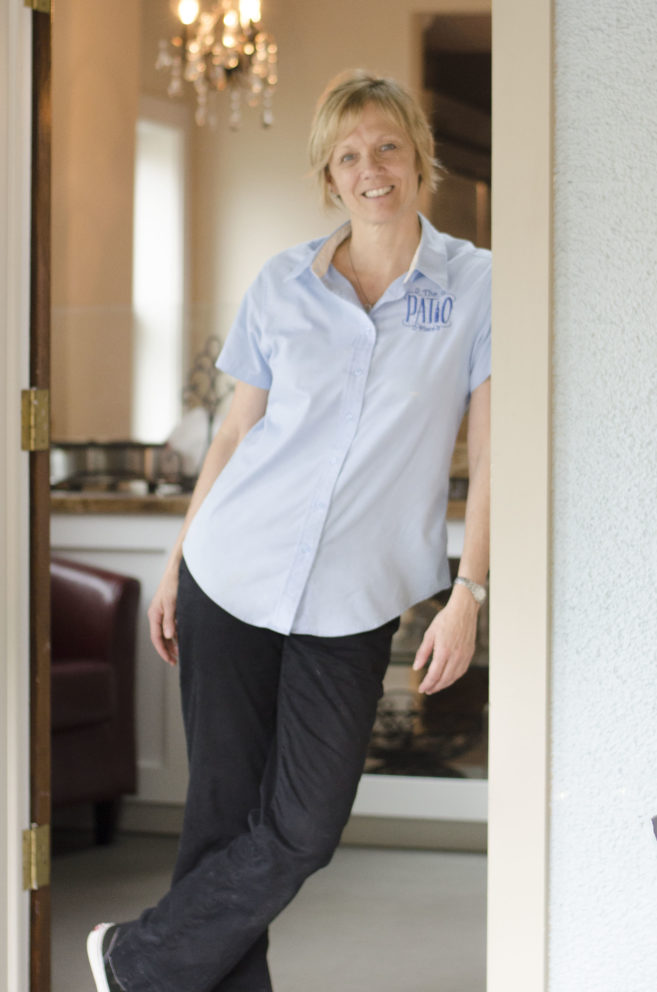 The Executive Chef and Owner
AMY PETROY
Amy has a clear vision for this restaurant – good, fresh food, a place where everyone is welcome, a business that gives back to our community. Stop by and say hi, we look forward to seeing you!
The Patio Place Staff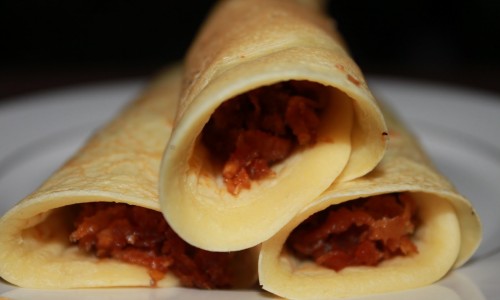 The Best Of Fernandina Beach
Our Restaurant
Phone: +1 904-410-3717
Address: 416 Ash Street
Fernandina Beach, FL 32034
HOURS OF OPERATION
Closed Mondays
Tuesday – Thursday  11 am – 8:00ish pm
Friday 11 am – 9:30ish pm
Saturday 8:30 am – 9:30ish pm
Sunday 8:30 am – 3:00ish pm
More About Us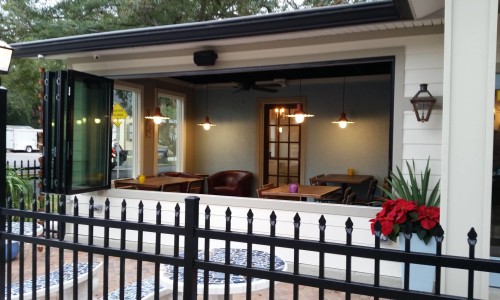 The Reservation

Our Amenities
Our inside dining has two rooms with huge windows that, during the wonderful Fernandina Fall and Spring, are open to let in the fresh air. Our huge patio offers couches, bistro tables, and comfy dining tables. The perfect place for a glass of wine, dinner or dessert under the stars and live music several nights a week. As the weather gets cooler, we won't be going inside either, our patio is equipped with heaters and fire pits.
Did you know that Fido is also welcome at The Patio Place? We are a pet friendly establishment and look forward to meeting you and your four-legged friends.
Private Bookings Available »
Sign Up for our Newsletter