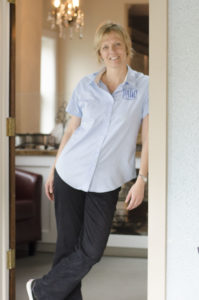 Amy Petroy
I wanted to create a place where family, friends and associates can gather in a cozy location for short or long periods of time. Where they can get their food quickly yet not feel rushed to leave. Where gathering for drinks on a sunny afternoon or late into the evening is easy and economical. With this in mind I have created The Patio Place for the people of Fernandina Beach and the visitors!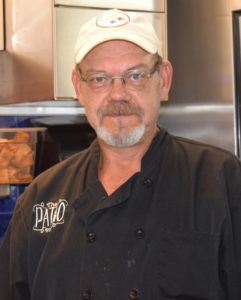 Dale Jennings
Many of you may recognize Dale from Bright Mornings Café… as he and his parents proudly owned the café for many years prior to selling and joining The Patio Place team.   Dale enjoys cooking up breakfast and lunch for the customers.    His quiche and omelets are favorites – but his biggest seller are his unique grits.  Born and raised in Pittsburgh, PA area – Dale is a Steeler fan through and through!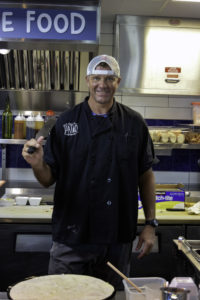 Rob Podrasky
Rob and his wife Clara started visiting The Patio Place as customers the first month we were open.  I remember sitting at the bar and chatting for hours with them.   We have several things in common — love of the beach, dogs and being happy in life!    I'm still counting my lucky stars the day Rob came in for a drink in November and inquired about working here…… "he picked MY PLACE — wow".
Rob and I have worked together to implement what I call "part 2" of my business plan — HEALTHY, LOCAL and REAL ingredients in simple, delicious food.   Working together to develop our Saturday and Sunday brunch menu and our summertime menu has been an honor for me.   Rob's creativity is unmatched —-   and if you haven't tried his Watermelon Gazpacho  – you are missing something fabulous!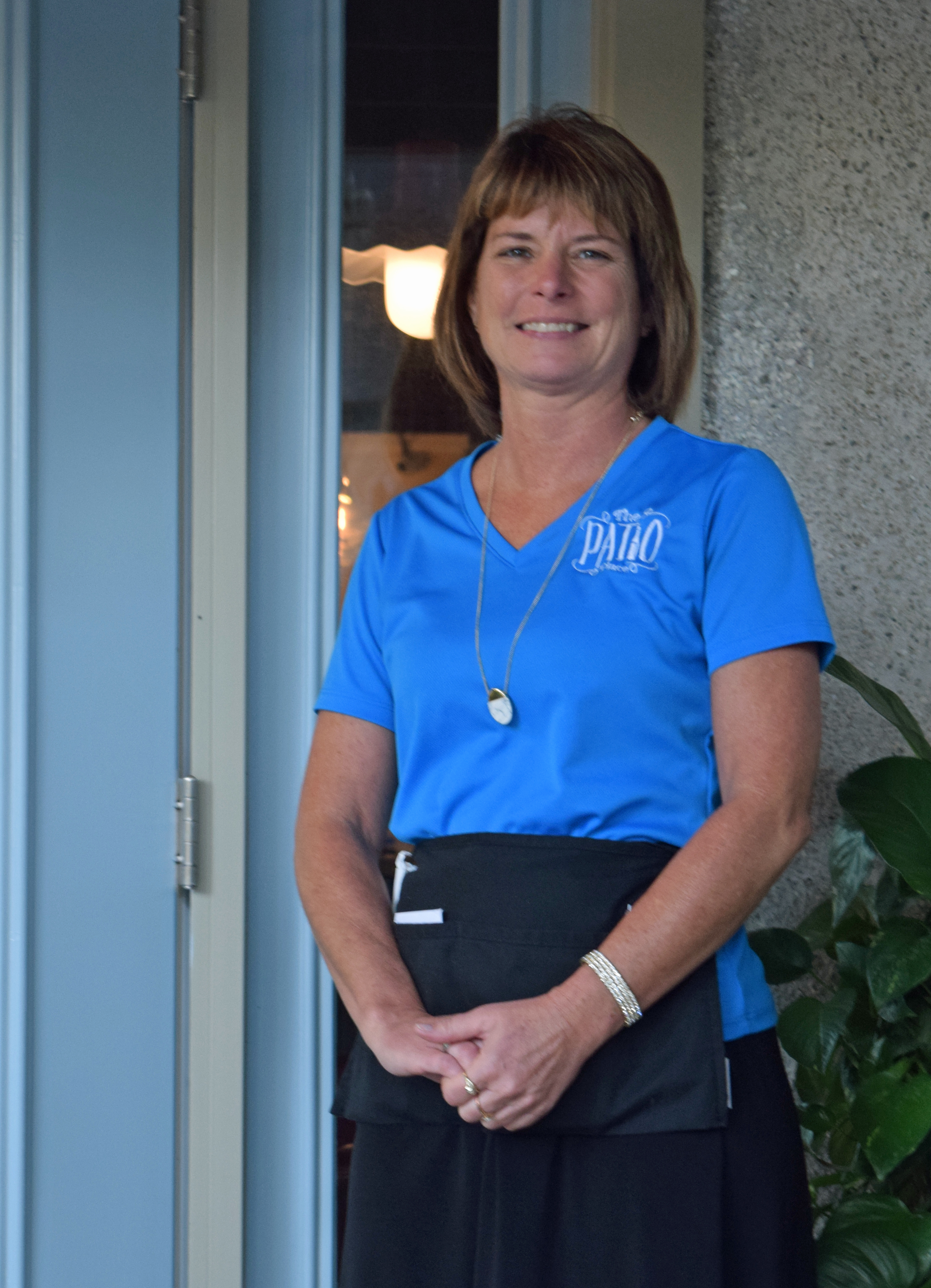 Sharla Parker
Sharla was previously a restaurant co-owner .  Her experience is invaluable to The Patio – as she knows how to balance numerous tables at once all while supporting other servers and keeping the "front-of-house" spotless!   Sharla is a mom to 2 wonderful daughters and a pseudo-mom to many, many students during the day at Fernandina Middle School where she has the world's most important job – a teacher!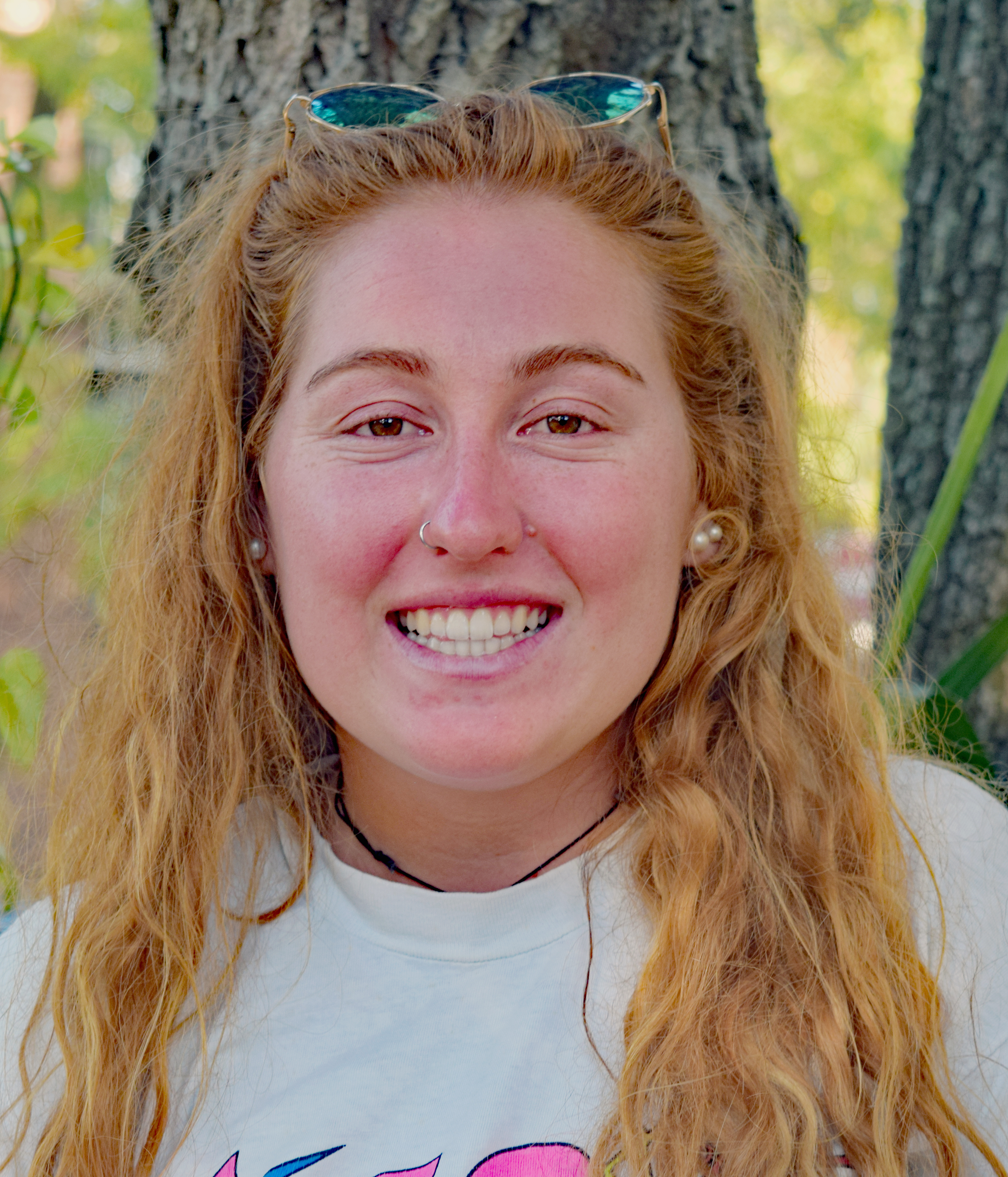 Coral Wilcox
Coral Wilcox came to the Patio Place family as a recommendation…. and we love recommendations such as these!!   A hard worker, friendly, team-worker and handles anything with a smile – Coral is invaluable to our Front of House staff.   Always willing to work early or late Coral never says no.    Coral attends the University of North Florida and is focusing on a Criminology degree.   Another young adult aspiring to be a productive part of society.  We are grateful to know Coral.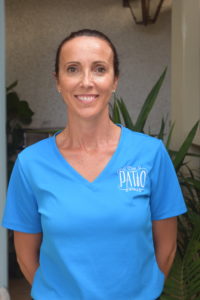 Laurence Dijon
A French restaurant with an authentic French server – we are sooo blessed!!!  Laurence was born and raised in St Vincent de Mercuze, In the French Alps, France, but has lived in the United States for 12 years.  The Patio Place is her first job in America and we are honored that she chooses to work here.   Recently Laurence and her family became citizens of the United States and her hard-working attitude is a real asset to our society.   Laurence can frequently be heard speaking French to our customers and chatting up her experience in France.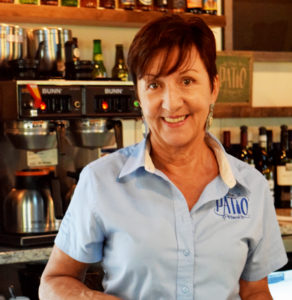 Catherine Johnson
Another highly experienced team member!!  Catherine owned a very successful, quaint restaurant in New England before deciding to head south to Amelia Island.     Luck is on our side when I think of Catherine — how lucky I am to have Catherine behind the bar and serving customers during our busy nights.   She knows exactly what needs to be done to support our servers and server her own tables.   Catherine loves wine and can help any customer to find the perfect glass.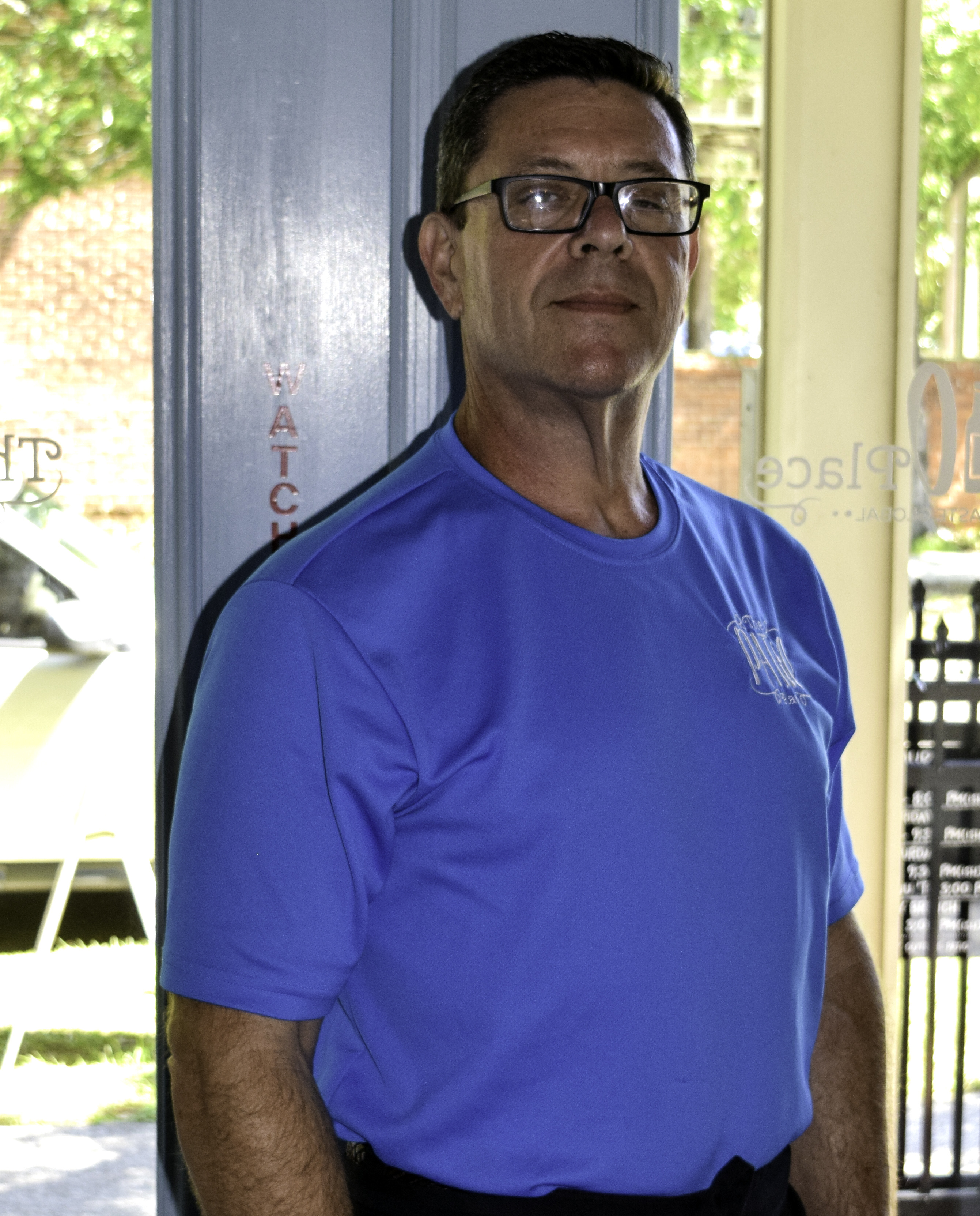 Jeff Weisfeld
When Jeff walked into The Patio Place and handed me his resume – I knew I had to convince this guy that this was the restaurant family he needed.   Jeff has over 30 years' experience – from restaurant / bar ownership to managing large facilities – to owning the local Pecan Roll bakery on 8th Street – not to mention he is a graduate of the CIA (Culinary Institute of America).  I remember our 2-hour interview clearly – sharing ideas, stories and jokes!   Jeff always has a smile and funny thing to say!   In the end – I convinced him — and we love having him as a part of The Family!!! Nick Miller
When Nick walked into the restaurant for a job – I wondered exactly how he would work in a busy restaurant because his leg was in a brace.   I soon learned that Nick is a motivated young man that can take on a challenge and overcome anything.   Although he had just had surgery on his leg – he was determined to find a job in his new hometown.   I loved Nick's positive attitude and great smile — so I hired him.   He has since fully recovered from surgery and has proven himself to be a very fast-moving dishpit person.  Nick also has learned how the front of house works and loves interacting with customers – so you can see him as a server as well.    Nick is saving for college while trying to figure out his life aspirations — from what I see he may end up helping others  – which is why he fits in well with The Patio Place as we love to help the community.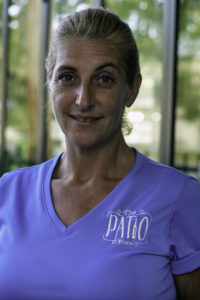 Christa Viliborghi
One of my Patio Place "sisters" – Christa!   New to FL, Christa comes from VA where she had a similar career to me – Human Resources and computers.   It was a few days – but I finally figured out why we think a lot.    Christa has a drive to experience lots of different things in life and being a cook in a restaurant is one of them.    She – like me – had no training or experience, but has a heart and desire to cook.  Cook from the heart.  I remember her first day at The Patio Place when she jumped right in and helped me build a 140 layered Crepe Wedding Cake.   She was so positive we could do it — and we did!
I'm excited to have Christa in the kitchen — and it is really fun when we are busy and we are there together!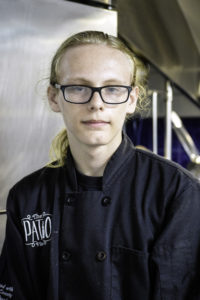 Jonah Schwend
Jonah came to The Patio Place looking for a summer job doing what he LOVES – cooking!!   Being a student of Chef Gass's at the high school – I immediately said YES.   This is Jonah's first job and it has been a real treat to see him come out of his shell.    Kitchen prep-work, dish pit, opening/closing the Patio – he does it all and gladly.    Jonah's dream is to attend Johnson and Wales culinary school and become a world-known chef.    When this happens, I will be honored to say "he launched his career at The Patio Place".
Jonah will be a senior this coming year at FBHS and we look forward to having him as part of our family for another year!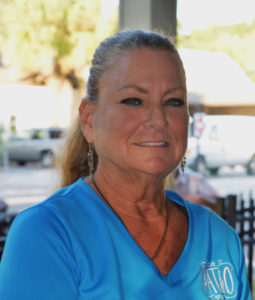 Amy Sullivan
Amy can be seen around town from sun-up to sun-down —Literally!     When she is not serving our customers, she can be found delivering the NewsLeader newspaper or serving at other restaurants in town.   Amy is always pleasant and willing to jump in and do anything at the restaurant.  We are pleased to have Amy on our team! Ethan Miller
Ethan joined The Patio Place family this fall and we are so glad to have him here.   Entering his senior year of high school – Ethan is a very motivated young adult.    He loves computers and has already helped me solve an "emergency" on mine.   This is Ethan's first job and he can be found on The Patio and in the dish pit.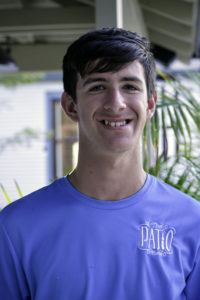 Trenton Boston
Trenton – the one of few (but funny) words!  It has been a joy and challenging to have Trenton as part of The Family.    You see – Trenton works so hard in the dishpit and patio and is so focused it is hard to get him to joke around and chat.   But as the summer comes to an end —- we have been successful and more and more Trenton is laughing and joking around.    Trenton goes to FBMS and plays the trumpet in the marching band.   We are very excited to have this young adult in The Patio Place family.